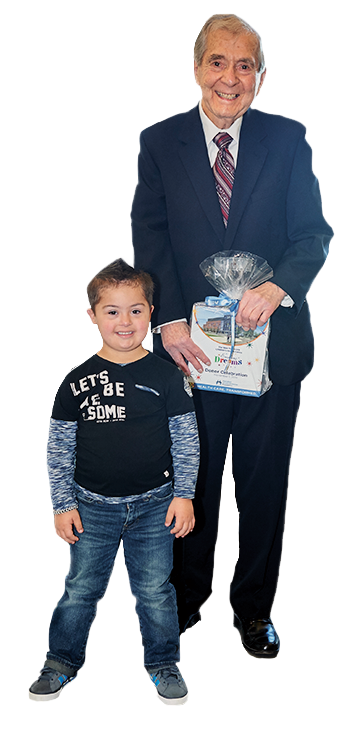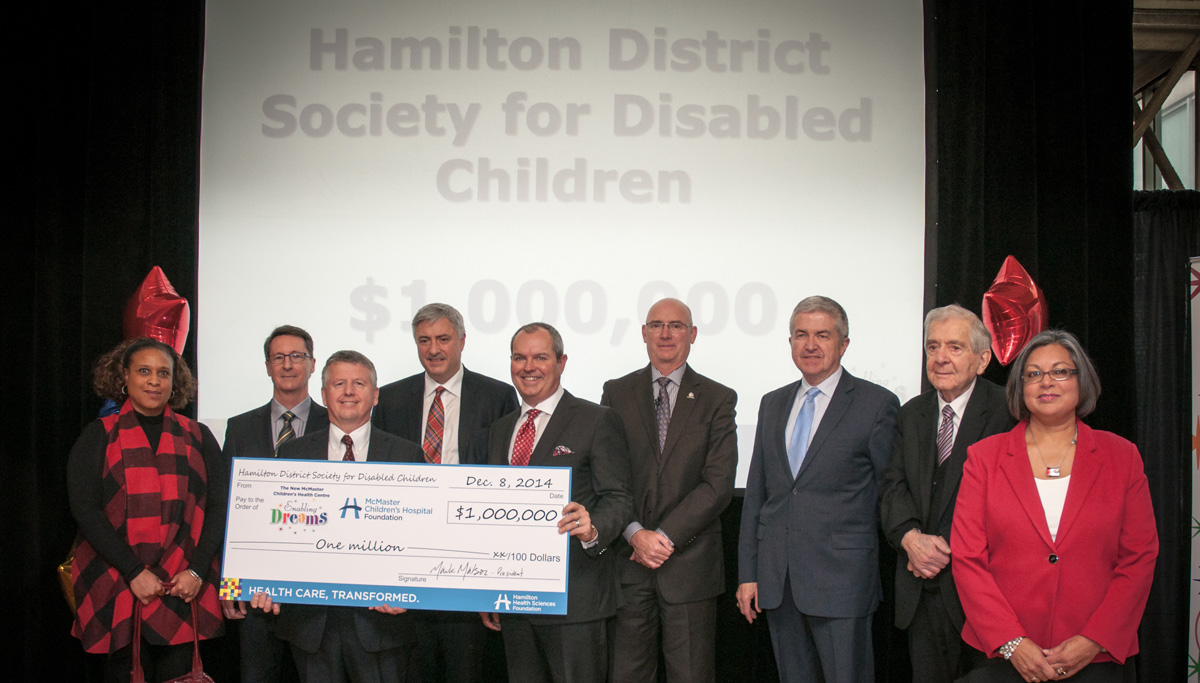 Our Mission
Working in partnership with community-based programs, services and initiatives to provide the financial means that facilitate efforts to enhance the lives of disabled children and youth by removing barriers to reaching their full potential and participating as thriving members of the community.
Our Principles in Delivering our Mission
Integrity

We believe that success is achieved through measurable results of the projects we support that improve the quality of life for children living with disabilities.

Accountability is paramount at all levels for each other as members of the Board as well as our partners who receive funding. Accountability will guide each project in reflection and documentation of results as a demonstration and measure of success.

Empowerment

We believe that compassion will guide our work, aligned with intelligent and thoughtful consideration of the impact we may have through the support we offer.

Responsibility will be accepted in all decision-making to reflect and honour the mission of the Hamilton District Society for Disabled Children.

Collaboration

We believe that partnerships will be based on mutual trust and respect to ensure the financial support provided through HDSDC serves as a catalyst for the betterment of children living with disabilities.

We will strive to balance active listening and mindful inquiry in our decision making process.
Board Members
Dan Haney
Paula Kerlew
Mark Matson, President
Kevin Walker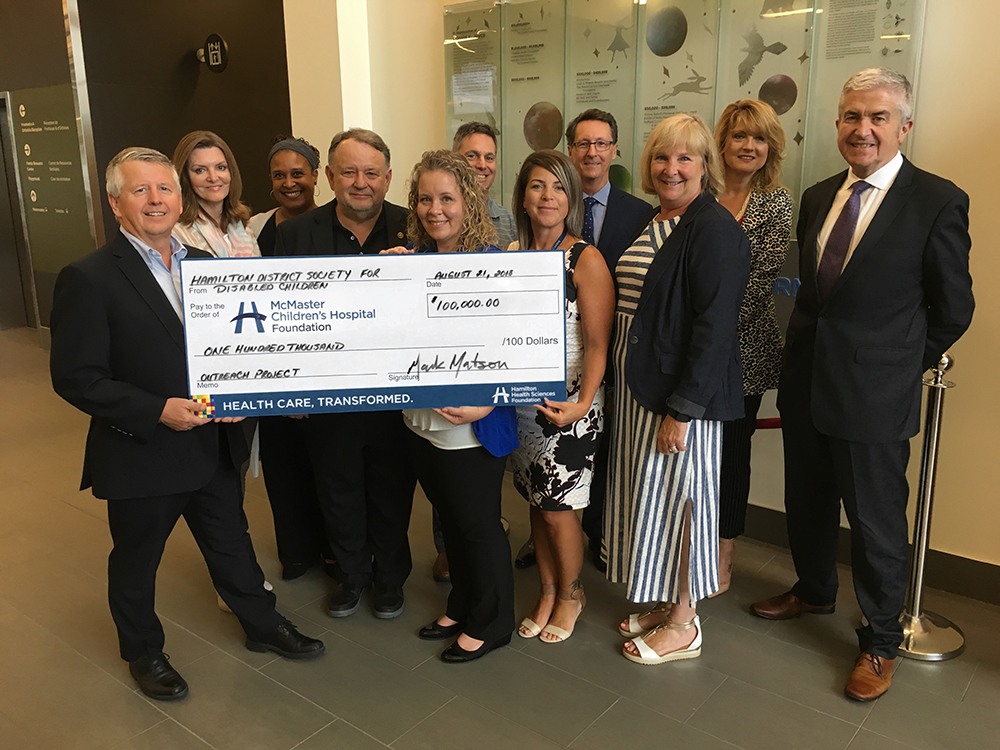 History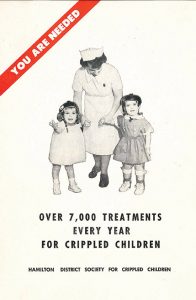 In 1949 the concept of a treatment facility for children with orthopedic problems was formed by a group The Hamilton District Society for Disabled Children (HDSDC).
HDSDC leased the Empire Building from Chedoke Hospital, hired staff, and Cerebral Palsy Centre was born. Services provided included assessments by orthopedic surgeons, physiotherapists, occupational therapists, and speech and language pathologist. A daily nursery school for children under six with disabilities and a classroom for children attending the centre for treatment were included. Funding for the entire program was provided through fund raising efforts of the HDSDC.
Over the years, the society has continued to provide services for physically challenged children in the Regions of Hamilton-Wentworth and Haldimand and the City of Burlington.